The A-Z of Liposuction Surgery
Dr. Lokesh Handa
Liposuction is the surgical removal of subcutaneous fat from your body. The fat that is resistant to diet and exercise is removed through liposuction surgery. It is a type of cosmetic surgery.  Liposuction surgery in Delhi can target any stubborn fat pockets on your body.
Liposuction can also be combined with other surgeries like facelifts, breast reduction surgery, tummy tucks and gynecomastia. Its versatility and ability to contour patients' bodies precisely enable enhanced results that help patients feel comfortable and beautiful in their skin.
Key Facts on Liposuction Surgery
Liposuction removes stubborn fat to enhance your body shape. However, if you don't maintain a healthy lifestyle post-surgery, there may be a relapse in fat cell accumulation. Therefore, you should note that liposuction is never a weight loss procedure. It does not cure obesity. It only aids in the removal of fat cells. Therefore, it alters your body's shape.
Some other key factors to note about liposuction include the following:
Liposuction surgery does not eliminate cellulite and stretch marks. The goal is purely aesthetic.
There is a restriction on the amount of fat removed. Experts do not recommend removing more than 10% of your body weight in fat.
Liposuction surgery in Delhi may be implemented to treat certain medical conditions.
Liposuction is usually performed when fat persists despite diet and exercise. This varies from person to person.
The usual sites subjected to liposuction involve the abdomen, arms, inner thighs, chin and back of neck, shoulders, chest, waist.
Once you understand these facts, you go into the surgery with realistic expectations. Additionally, a good surgeon always strives to work with your existing body contours. This means telling you if your desired results will look natural and aesthetic or not.
Preoperative Measures for Liposuction Surgery
Now that we understand liposuction's benefits and features let us know how to prepare for your surgery. Firstly, you must be healthy. You need to undergo routine investigations in haematology, ultrasound and to rule out any disease before surgery.
Stop anticoagulants, aspirin and non-steroidal anti-inflammatory drugs for at least two weeks
Stop smoking and alcohol consumption
Discontinuation of contraceptive pills
Administration of iron supplements for those who are anaemic
Taking these measures ensures your liposuction surgery experience is very smooth. Once you meet the pre-op requirements, you can go for your procedure.
Types of Liposuction Surgery
The liposuction procedure is dependent on both the surgeon and your requirements. Mainly, liposuction surgery is done under general anaesthesia and may take a few to several hours. It is dependent on the amount and location of the fat that requires elimination. Depending on which type you and your surgeon choose, the liposuction surgery cost also differs.
Tumescent Liposuction
It is the most prevalent method. This involves making incisions on the skin, infiltrating a special tumescent solution (that liquefies fat) and then inserting the cannula which is attached to a suction device or a syringe to create a negative-pressure suction for fat removal.
Ultrasound-Assisted Liposuction Surgery
This is another standard procedure in liposuction. Your surgeon administers anaesthesia and then makes the incision. They then insert a metal rod that emits ultrasonic energy beneath your skin. It will assist in collapsing the stubborn fat cells, breaking them down for easy elimination. In the last step of liposuction surgery in Delhi, the liquefied fat is suctioned out.
Laser-Assisted Liposuction Surgery
This procedure again begins with anaesthesia and an incision.  Then the surgeon collapses the fat layers with high-energy laser device.  This procedure involves the laser fibre that liquifies the fat, enabling a smooth and controlled removal.
Power-Assisted Liposuction
This procedure implements a power-assisted cannula inserted into the subcutaneous fat layer. The canula moves in a to-and-fro motion swiftly. This movement mobilises and breaks the stubborn fat while ensuring a minimally invasive procedure that imparts minor trauma.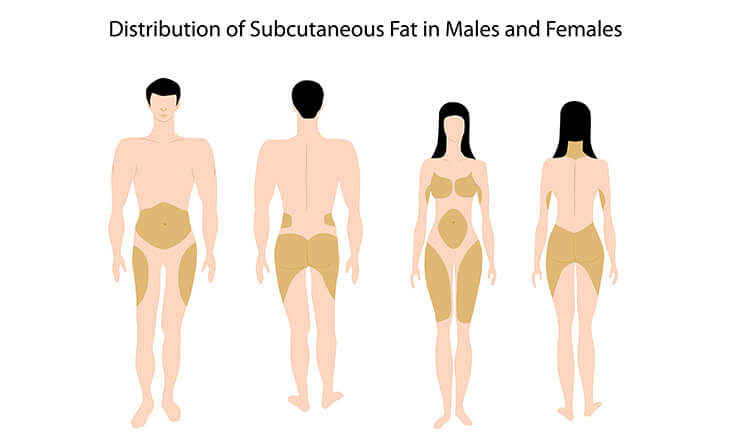 Postoperative Care and Recovery After Liposuction Surgery in Delhi
You must follow the post operative guidelines of your surgeon strictly. Like any surgery, you are likely to encounter symptoms like swelling, uneasiness, numbness in the skin around the incision, pain and furthermore.  However, they regress completely during the recovery phase.  Complete recovery happens within a few days. Few post-operative cares include:
You may require an overnight or 24-hour hospital stay
Antibiotics and pain killers to expedite the healing
Compression garments to reduce swelling and restrict the mobility of the area that underwent the liposuction
Rest for a few days
Follow the mild exercise prescribed by your surgeon
These measures help speed up recovery while keeping it entirely comfortable. As long as you visit an experienced surgeon, you should also avoid any post-op complications.
Postoperative Complications
You are only likely to encounter risks when you get low-quality liposuction surgery in Delhi without the good infrastructure. Therefore, choosing the right surgeon and centre is crucial for the best outcome.
Here are a few possible risks:
Adverse effects of anaesthesia like lidocaine toxicity, numbness etc
Irregularities in contour
Infection
Bumpy or wavy skin due to inaccurate fat removal
Seroma or fluid accumulation which requires drainage soon after
Delayed healing
Unaesthetic appearance
Avoiding these is very easy if you go to a surgeon with excellent facilities. While such facilities may increase how much your liposuction surgery costs, you can be rest assured that your results will remain unparalleled. You should also remember that liposuction surgery requires immense skills. Therefore, its cost depends on your surgeon, the clinic's infrastructure, and the updated technology implemented. The accuracy and precision in treatment can override the cost of liposuction surgery.
You should also remember that liposuction is a permanent solution to fat removal. It is reliable and safe and offers immediate results, unlike diet and exercise. The mental repercussions and boost in self-esteem from such a procedure remain priceless.
Dr. Lokesh Handa holds eminent expertise in cosmetic surgery, assuring the best treatment and precision for liposuction. With the advanced infrastructure at Med Esthetiks, Dr Handa promises state-of-the-art liposuction surgery in Delhi with desirable, natural-looking results that complement your existing contours.