What is Breast Reduction Surgery?
Breast reduction surgery or reduction mammoplasty is a surgical procedure to reduce the size of a female breast by removing excess tissue, fat, and skin from the breasts. It is one of the common plastic surgery procedures. The procedure is basically a surgical reshaping of the breasts to make them smaller.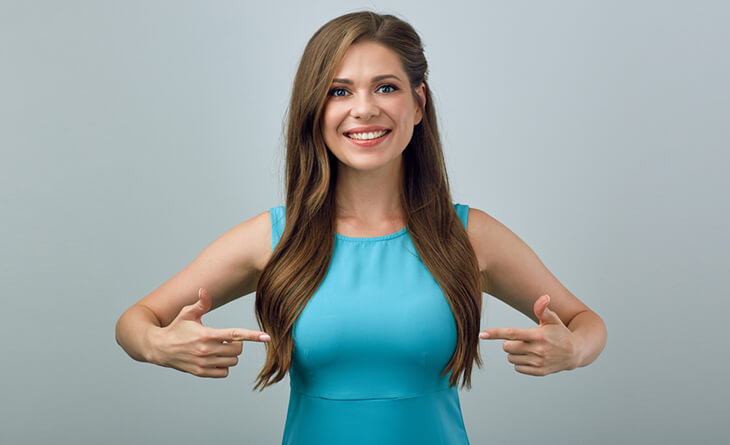 Purpose of Breast Reduction Surgery?
Breast reduction surgery is often desired to do away with the discomfort caused due to excessively large breasts or to achieve a more proportionate breast size in comparison to the rest of the body. It not only improves the patient's self-image but also allows them to more freely participate in a number of physical activities. For some, large breasts may cause discomfort in a number of physical activities while for others, it may be a source of discomfort due to the chronic back and neck pain caused.
Breast reduction surgery may be chosen by anyone, for cosmetic or medical reasons, and to resolve issues like:
Large breasts can be a source of both physical and emotional discomfort and cause distress to a female. The weight of the disproportionately large breasts may cause severe physical discomfort and emotional distress resulting from such physical discomfort and their disproportionate appearance. Breast reduction surgery can help deal with such distress and issues by removing excess glandular tissues and fat from the breasts and reshaping them to be smaller in size.
Preparation, Procedure and Types of Breast Reduction Surgery
Before you undergo breast reduction surgery, your plastic surgeon will evaluate your medical history and physical anatomy. You will be provided detailed information on the types of procedures, what it entails, possible risks and the results you may expect from it. The surgeon will examine and measure your breasts, will do proper markings, take pictures for reference and medical records. Breast reduction surgery is carried out under general anesthesia.
Depending on your case and the extent of reduction required, one of the following types of breast reduction procedure may be chosen:
Breast reduction surgery is an invasive surgical procedure and is thus performed in a hospital setting.It can be performed asa day care procedure also or an overnight stay is recommended, when quite a big reduction is required.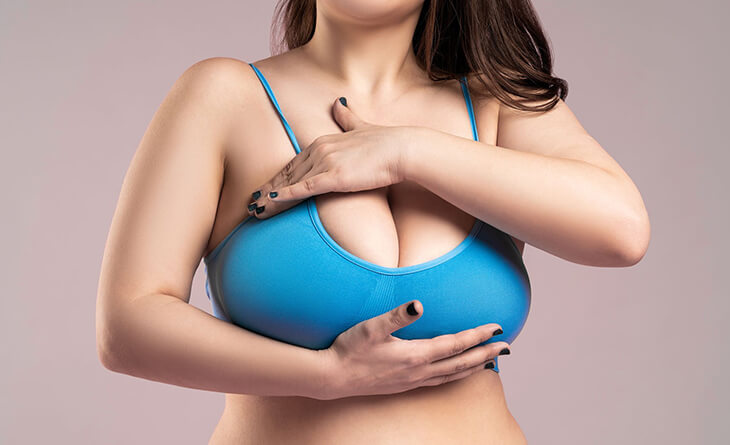 Recovery
The recovery process and duration largely depend on the type of surgical procedure and the surgical procedure involved. While some patients may be sent home a few hours after the surgery, most of them may be required to keep under observation for a day. Each patient is given customized postoperative care instructions. Painkillers and antibiotics are mandatory for proper healing and recovery. Also, a drain is placed along these incisions to let any excess blood or fluid flow out , and is removed in a few days time. Customized brassiere is given for the proper support of the breast during the recovery period. Females can start their normal activity in 5-7 days and heavy work is allowed 4-6 weeks later. Medications are also given to reduce the scarring so that it is least visible.
In a Nutshell!
Breast reduction surgery is a popular plastic surgery procedure opted by women to deal with physical and medical complications and discomfort arising due to large breasts. Some may even choose to undergo the process for aesthetic purposes as well. The procedure involved largely depends on the extent of reduction required and the result desired by the patient. If proper care is taken, any complications or risks that may arise can easily be avoided.