What are the 3 Types of Liposuction?
Dr. Lokesh Handa
Sometimes, body fat is stubborn. Even after a regular workout and following a strict balanced, and healthy diet, sometimes it just doesn't budge. When fat isn't responding to diet and exercise, it can be very frustrating and impact your confidence and self-esteem. Fret not. We have the solution. With the advancements in medical technology, Liposuction surgery has evolved into a sophisticated procedure in cosmetic surgery. It is a medical boon to attain an attractive body contour.
Liposuction eliminates extra fat for a leaner body physique. It is a surgical procedure that removes unwanted fat and improves the body's contours. But what is liposuction? Keep reading to find out more.
What is Liposuction?
Liposuction is one of the most commonly performed cosmetic procedures around the world for both men and women. It is a procedure to remove excess and stubborn body fat that's stopped responding to diet and exercise. Liposuction's best benefits are its efficacy in removing stubborn fat pockets. It is the safe and permanent removal of excessive fat. Most prospective patients are bothered by excess fat on their abdomen, flanks, thighs, buttocks, or upper back. Of course, liposuction can be performed in many other places as well.
Moreover, liposuction also provides the following benefits:
Fat loss enhances a healthier lifestyle
Better and unrestricted mobility
Liposuction redefines your physical profile
It heightens your confidence and self-esteem
Prevents escalation of severe health concerns due to fat accumulation.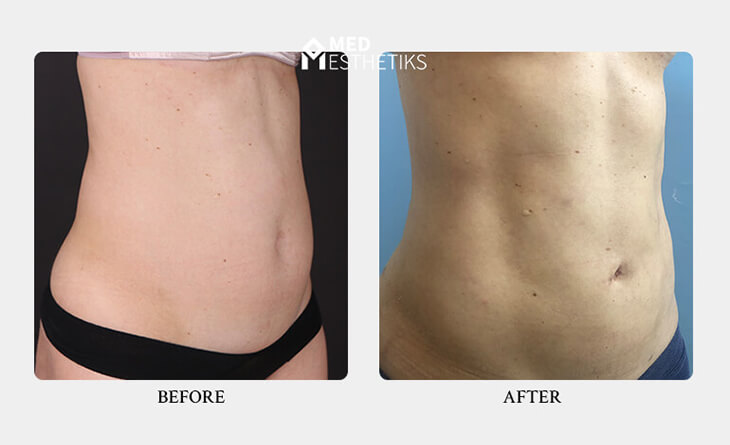 Who can undergo liposuction surgery?
Liposuction is typically used on "problem" areas that have not responded well to diet and exercise. These areas are often on the outer thighs and hips of women and the waist and back of men. The face, neck, abdomen, back, buttocks, legs, and upper arms are commonly treated.
The best way to know if you're a good candidate for a type of liposuction is to speak with a board-certified plastic surgeon. Beyond this, it is generally recommended that all liposuction candidates be ideally:
Nonsmokers
Be within 30 percent of their ideal body weight
Have good overall muscle tone
Have skin that is relatively elastic and firm
Do not have any serious medical conditions or illnesses that could be life-threatening or put them at risk during surgery or healing
Have a positive outlook in regards to their body and to surgery and recovery
Types of Liposuction Surgery
The liposuction procedure is dependent on both the surgeon and your requirements. All liposuction surgery is done under general anaesthesia and may take a few to several hours. It depends on the amount and location of the fat that requires elimination.
Tumescent Liposuction
It is the most prevalent method. In this approach, the surgeon begins with the administration of anaesthesia. Incisions are made into the designated part of the skin. An assigned tool or cannula is inserted through the incision and removes the excessive fat.
Ultrasound-Assisted Liposuction Surgery
This is another standard procedure in liposuction. Your surgeon administers anaesthesia and then makes the incision. They then insert a metal rod that emits ultrasonic energy beneath your skin. It will assist in collapsing the stubborn fat cells, breaking them down for easy elimination. In the last step of liposuction surgery, the liquefied fat is suctioned out.
Laser-Assisted Liposuction Surgery
This procedure again begins with anaesthesia and an incision. Then the surgeon collapses the fat layers with high-definition laser liposuction tools. This procedure implements the laser fibre that liquefies the fat, enabling a smooth and controlled removal.
Power-Assisted Liposuction
This procedure implements a power-assisted cannula inserted into the subcutaneous fat layer. The surgeon moves the cannula in a to-and-fro motion swiftly. This movement mobilises and melts stubborn fat while ensuring a minimally invasive procedure that imparts minor trauma.
The Procedure of Liposuction Surgery in Delhi
The procedure begins with the administration of anaesthesia. Minor incisions are given on the surgical site. A pencil-sized tube termed a cannula is then inserted through these incisions. The cannula is moved back and forth, which collapses the fat. The loosened fat is then suctioned with a suction apparatus attached to the cannula. This entire procedure to suction out the excess fat is approximately 30-45 minutes for each area. Surgeons may use ultrasound or laser liposuction for better contouring. Post the liposuction procedure, the incisions are closed or may be left open, as per the surgeon's discretion.
Postoperative Care and Recovery After Liposuction Surgery
It is necessary to strictly adhere to the post-operative guidelines of your surgeon for a smooth and rapid recovery. Like any surgery, you may encounter post-operative symptoms like swelling, numbness of skin around the incision, and pain.  However, they regress absolutely during the healing phase. Complete recovery is attained within a few days. Few post-operative cares include:
You may require an overnight or 24-hour hospital stay
Analgesics and antibiotics to alleviate the pain and expedite healing
Compression garments to reduce inflammation and inhibit the mobility of the site that underwent the procedure.
Rest as advised by your surgeon
Mild exercises as prescribed by your surgeon.
These guidelines expedite the recovery.
How is liposuction beneficial?
Liposuction is typically done for cosmetic reasons; however, it also treats specific medical issues.
Liposuction helps reduce discomfort and pain caused by swelling or edema in arms or legs.
Liposuction can improve a patient's appearance by harmonising fat distribution.
Fat can sometimes build up beneath a man's breasts, which can be quite embarrassing for a man.
An obese individual who undergoes liposuction loses the fat and hence the chances of morbidities associated with the accumulation of fat in the body.
Dr. Lokesh Handa is a board-certified plastic surgeon with eminent expertise in cosmetic surgery, assuring the best treatment and precision for liposuction. His extensive experience imparts confidence in people to seek his help to enhance their appearance, confidence, and contour. With the advanced infrastructure at Med Esthetiks, Dr. Handa assures state-of-the-art liposuction surgery in Delhi with desirable, natural-looking results that complement your existing contours.