Breast Reduction Surgery: A Complete Guide to the Procedure and Recovery Process
Dr. Lokesh Handa
For many women, large breasts can be a source of discomfort and pain, leading to physical and emotional problems. From back and neck pain to skin irritation and self-consciousness, the problems caused by oversized breasts can be significant and often impact daily life.
Fortunately, breast reduction surgery solves this problem by removing excess breast tissue and reshaping the breasts to achieve a more proportionate and comfortable size.
If you are considering breast reduction surgery in Delhi, you likely have many questions about the procedure and the recovery process. How is the surgery performed? What can you expect during the recovery period? How long will it take to heal?
Let's get answered!
What is Breast Reduction Surgery?
Breast reduction surgery in Delhi, also known as reduction mammoplasty, is a surgical procedure designed to reduce the size and weight of overly large breasts. It removes excess breast tissue, fat, and skin from the breasts, resulting in smaller, more proportional breasts.
The surgery not only addresses the physical discomfort and pain caused by large breasts, such as back, neck, and shoulder pain, posture problems, and skin irritation, but also improves your appearance, overall quality of life, and self-confidence.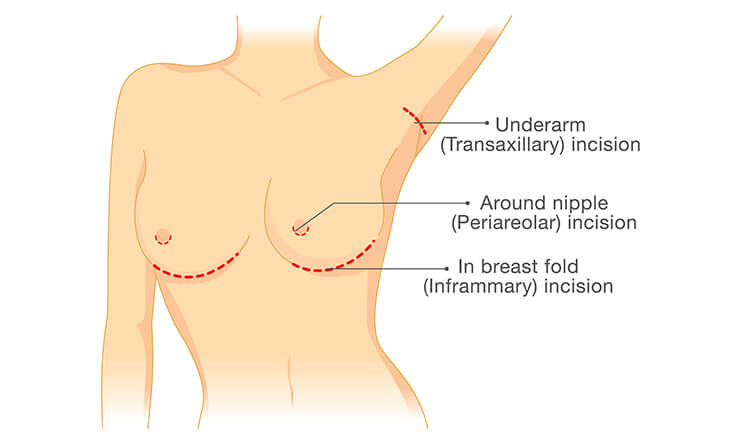 Breast Reduction Surgery Procedure
Breast reduction surgery is an outpatient procedure that typically takes about 2-4 hours to complete. Here are the steps involved in a typical breast reduction surgery procedure:
Before the Procedure
The first step is to schedule a consultation with a board-certified plastic surgeon specialising in breast reduction surgery. During the consultation, the surgeon will evaluate your overall health, take measurements of your breasts, and discuss your expectations, medical history, any medications you are taking and goals for the surgery. Also, discuss the breast reduction surgery cost.
You may be asked to stop smoking, avoid certain medications and supplements, and adjust your diet before the surgery.
Procedure
Breast reduction surgery in Delhi is typically performed under general anaesthesia and takes around two to four hours. The exact technique used will depend on the size and shape of your breasts and your overall health and preferences. Your surgeon will discuss the specific technique with you during the consultation.
Anaesthesia: On the day of surgery, your surgeon will give you anaesthesia, meaning you will be unconscious during the procedure and not feel any pain or discomfort.
Incisions: The surgeon will then make incisions in the breast area, typically around the areola and down to the crease underneath the breast. The length and shape of the incisions may vary depending on the amount of tissue to be removed.
Tissue Removal: The surgeon will remove excess breast tissue, fat, and skin to reduce breast size. The nipple and areola are usually repositioned to a higher location on the breast. The amount of tissue removed will depend on your desired breast size and shape, and the tissue removal also determines the breast reduction surgery cost.
Incision Closure: The surgeon will close the incisions with stitches once the excess tissue has been removed. They may also use surgical tape or skin adhesive. After the incisions have been closed, the surgeon will apply a surgical dressing to the breasts to protect them and promote healing.
After the surgery is complete, you will be taken to a recovery room, where you will be monitored for a few hours. Breast reduction surgery is typically an outpatient procedure, which means that you can go home the same day. However, some patients may need to stay overnight in the hospital for observation.
Breast Reduction Surgery Recovery
Breast reduction surgery procedure is a major surgical procedure, and recovery time can vary depending on the individual patient and the extent of the surgery.
You may experience some swelling, bruising, discomfort, and temporary loss of sensation in the breasts and nipples, which should gradually subside over the first few weeks. Scarring may also occur, but it will fade and flatten over time and can be hidden under clothing or swimwear.
Here are some general guidelines for recovery after breast reduction surgery in Delhi:
Follow-up Appointments: You will need to attend several follow-up appointments with your surgeon to monitor your recovery and ensure that your incisions are healing properly.
Pain Management: You may experience pain, swelling, and discomfort in the first few days following the surgery. Your surgeon will likely prescribe pain medication to help manage this.
Wearing a Surgical Bra: You will be required to wear a surgical bra or compression garment for several weeks after surgery, which will help reduce swelling and support the breasts.
Avoiding Physical Activity: It is important to get plenty of rest in the first few days after the surgery. You should avoid strenuous physical activity and exercise for several weeks after surgery to ensure proper healing. You may need to take a week off work to rest and recover.
Scarring: Breast reduction surgery procedure will leave scars that fade over time. Your surgeon may recommend scar treatment options, such as silicone gel sheets or creams.
Incision Care: Your surgeon will provide instructions on caring for your incisions, including keeping the area clean and dry and avoiding soaking in water for several weeks. You should also avoid wearing underwire bras for several weeks to prevent incision irritation.
Final Results: It may take several weeks or months for the swelling to subside fully and for the final results of the procedure to become apparent. However, most patients report a significant reduction in breast size and improved overall quality of life.
Book Your Consultation Today!
Breast reduction surgery can be an effective solution for women who experience discomfort and health problems due to excessively large breasts. By working with a board-certified plastic surgeon and following proper post-operative care instructions, you can achieve a more comfortable and natural-looking breast size and shape.
If you are considering breast reduction surgery, look no further than Dr Lokesh Handa, a board-certified plastic surgeon in Delhi. Don't wait any longer to improve your quality of life – schedule a consultation with Dr Lokesh Handa today!