Breast Augmentation: Facts And Myths
Dr. Lokesh Handa
Breast augmentation surgery is a series of cosmetic procedures to enhance the breast to the desired size. Medically it is termed Mammoplasty. The prime goal of mammoplasty is to achieve a breast size that corresponds to the rest of your body size. Breast augmentation implements breast implants to inflate the size, shape and volume of the breast. The procedure resorts to artificial implants or fat grafting.
Although breast augmentation is popular and  is one of the most sought-after procedures in plastic surgery, the numbers of myths spreading are countless. These myths are not only untrue but also affect the perception of plastic surgery. Let us make analyse the reality of a few common misconceptions on the same.
Myth 1: Breast Augmentation gives an artificial appearance to breasts.
Fact: A board-certified plastic surgeon who has profound knowledge and proficiency in the procedure ensures the procedure with utmost precision and natural aesthetics. With the evolving techniques, any enhancement performed will be tailored specifically to that individual. Surgeons consider your profile, placement, and measurements. New implant technology has allowed for better designs and materials that help the devices look and feel more like natural breasts.
Myth 2: Breastfeeding is  impossible with augmentation
Fact: This is one of the most common myths that is widespread about this procedure. Just because you've had breast augmentation surgery doesn't mean you can't breastfeed your baby. There is no medical proof that breast augmentation surgery impacts breastfeeding now. Breast implants may have a minor impact on nursing.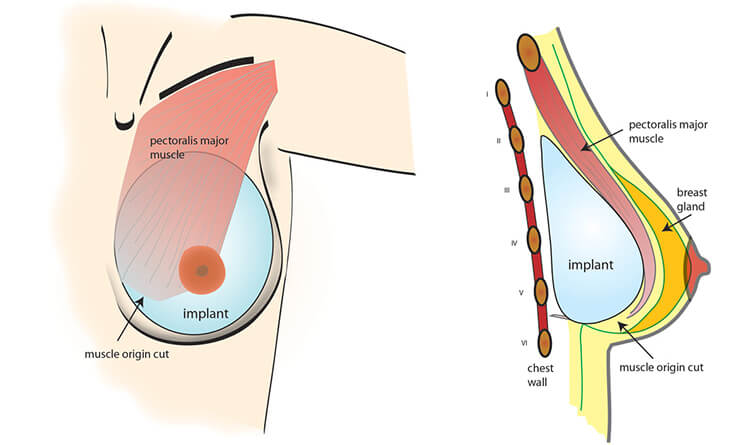 Myth 3: The recovery process will be long and painful
Fact: As with any surgery, incisions and surrounding muscles may be sore for a while after your breast augmentation surgery. However, this pain and soreness are manageable with medication and regresses completely during recovery. All complaints will decrease within one to two weeks after the procedure. Moreover, strict adherence to post-operative care is also required.
Myth 4: Implants Must be Replaced every few years
Fact: Implants do not need to be replaced unless a problem occurs. Many patients have had implants for 20+ years which continue to be soft and natural-looking. If, at any instance, you intend to increase or decrease the size of your breasts, you may choose your implants to replace.
Myth 5: Sensation change after Breast Augmentation
Fact: Some women feel the temporary loss of nipple sensation after breast implant surgery. However, as the nerves heal and adjust to the new breast size, the nipple sensation returns over a few months. It's very rare to lose all nipple sensations permanently. Moreover, such adverse effects may occur if inexperienced surgeons perform the surgery.
If you are unsatisfied with the size and shape of your breasts, a breast augmentation can restore balance and proportion to your breast. To learn more about breast implants, Reach out to Med Esthetiks. Dr. Lokesh Handa is a board-certified plastic surgeon. His expertise in breast augmentation surgery, combined with innovative techniques and world-class infrastructure, ensures the utmost precision across every phase of treatment and patient care.