What is Breast Augmentation Surgery Cost?
Dr. Lokesh Handa
Breast augmentation surgery in Delhi is one of the most common cosmetic procedures. It can be combined with a breast lift to help women who are unhappy with their small breasts and want larger, fuller breasts with a beautiful cleavage.
While the procedure is wanted by many, the main concern remains the cost, as the procedure is not covered under medical insurance. For many women, the decision to favour the surgery primarily depends on the cost. However, there are a lot of other factors that should be taken in account.
Through this blog, we establish the main factors you should consider before a breast procedure and not keep cost at the centre stage.
First of all, let us understand the procedure for breast augmentation.
Breast augmentation is a surgical procedure performed by a board-certified plastic surgeon to achieve bigger, more firm breasts. The results can be accomplished with either fat grafting or implants.
Liposuction is used to remove fat from one area of your body and insert it into your breasts during fat grafting.
Currently, two types of implants are used by most surgeons in India:
Silicone Implants
Saline Implants
Silicone implants are typically used for more natural and safe results in breast augmentation surgery in Delhi.
Placing the Implants
Implants are usually placed through 3 kinds of incisions:
Trans-axillary incision: Under the armpit.
Periareolar incision: Around the areola.
Inframammary incision: The underside of the breast.
The inframammary incision is the most popular with board-certified surgeons as it lets the incision scars be hidden in the skin folds.
Now let us discuss the costing part for breast augmentation surgery in Delhi.
People often compromise on the quality to save the costs, as plastic surgeries come at a certain cost. However, it is not advisable to overlook certain aspects of plastic surgery expertise and the facility you choose simply to save costs.
Here are the reasons why: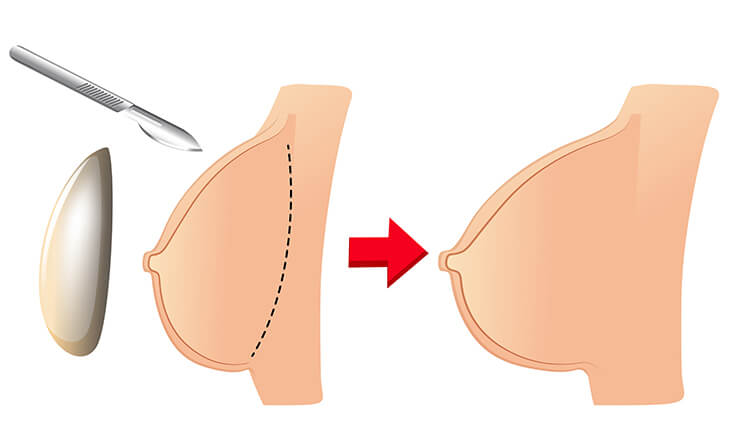 Low Costs May Result in Poor Quality
Your surgeon and their expertise determine the surgical outcomes. You get a commitment of higher-quality, more natural-looking results from a board-certified plastic surgeon who is well-versed in the necessary techniques. A qualified and experienced surgeon will also ensure your safety, minimising the chances of any risks and complications, which can actually cost a lot.
Choosing a plastic surgeon in Delhi who is well-reputed and who adheres to a high standard of patient care may seem expensive, but it saves you a lot of money in the long run.
Inadequate Infrastructure Can Be Hazardous
Cutting corners on quality also means having a poorly equipped centre. A good facility with the necessary infrastructure provides your surgeon with the tools they need to perform the best breast procedure possible.
If the centre cannot provide the surgeon with what they require, they may resort to more traditional, primitive methods. As a result, the centre is crucial – again, it raises your costs, but it is worthwhile!
You need a surgeon who understands the most modern and effective methods and how to use the tools at their disposal correctly to achieve the best, most natural results. Even if it means spending a little more than planned, being happy in your body is always worth it! If excellent, long-lasting results from your breast augmentation surgery are what you are looking for, book your consultation with Dr. Lokesh Handa today!