9 Things to Know Before Going for Liposuction Surgery
Dr. Lokesh Handa
Having a stunning body is not just about losing weight, it also involves a well-carved and aesthetically contoured physique. Many cosmetic or plastic procedures are available to help you easily achieve your goals, and liposuction surgery is the most popular.
Liposuction is a surgical procedure to remove excess fat from various body parts and improve shape. This procedure can help contour and reshape certain body areas and improve appearance. But before undergoing liposuction, you should know a few things about the procedure.
Things to Consider Before Getting Liposuction
Here is a complete checklist of everything you need to know about liposuction.
1- Liposuction is Not A Weight Loss Technique
It is a popular misconception that the liposuction procedure would not only help to lose weight but also assist in maintaining it. In fact, liposuction is a cosmetic procedure designed to remove excess fat deposits that are unresponsive to diet and exercise. It is not intended as a substitute for a healthy lifestyle and is not a permanent solution for obesity.
2- Liposuction is Suitable for People with Firm and Elastic Skin
If you have firm and elastic skin, then you are a suitable candidate for liposuction surgery; this is because people with firm and elastic skin are less likely to experience skin sagging after the surgery as the skin is better able to "snap back" into the place. In contrast, if you have loose and less elastic skin, you may be at risk for sagging or dimpling skin after liposuction, which may also affect liposuction surgery cost in Delhi, so it is important to consult a board-certified plastic surgeon to determine if you are an ideal candidate for the procedure.
3- Liposuction Frequently Utilise Ultrasound and Laser Technology
Traditional liposuction, also known as tumescent liposuction, includes multiple tiny incisions. In this technique, the surgeon pumps a hollow tube back and forth to disperse the fat. Due to technological development, liposuction now frequently employs ultrasound and laser technology. These technologies are used to break down fat cells, making them easier to remove from the body.
Ultrasound technology is used in ultrasonic liposuction, which liquefies fat cells before they are removed. Laser liposuction, on the other hand, uses laser energy to break down and liquefy fat cells. Both technologies can be used together to help make the liposuction procedure quicker, more efficient, and more comfortable for the patient.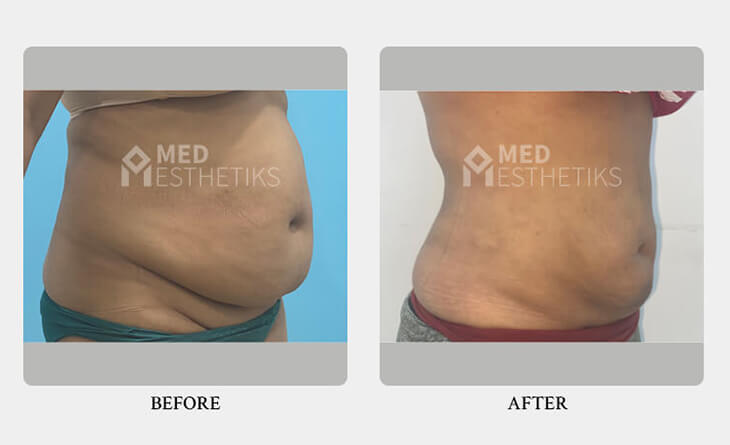 4- Consider the Risks Associated with the Procedure
Although liposuction is the safest procedure, it carries potential complications and risks like any other surgery. The risks associated with liposuction include infection, bleeding, nerve injury, and reaction to anaesthesia. However, these risks can be eliminated if you consult a board-certified plastic surgeon. You must discuss these risks with your surgeon before getting liposuction surgery.
5- Liposuction is Not Just for Stomach
People frequently misunderstand that liposuction is only for belly fat removal, which is not true. Liposuction removes fat from beneath the skin. It is most commonly used on the abdomen, buttocks, hips, thighs, arms, and neck, but it can be used on almost any body area. It is not limited to the stomach area and can remove fat from any body region where excess fat is present.
6- Liposuction Preparation might Take Time
As the body needs to be in optimal condition for the procedure to be successful; so it is important to be prepared for it. The first step for preparation is to consult with the surgeon. Discuss your goals, benefits, risks, medical history, and medications that could affect the liposuction procedure.
Before surgery, you may be asked to stop taking certain medications, such as blood thinners. You may also need to quit smoking and drinking alcohol. Additionally, you must plan to take care of yourself after the procedure. This may include taking time off of work, arranging for help with tasks at home, and following your doctor's instructions for post-liposuction surgery care.
7- Recovery Differs from Patient to Patient
Recovery from liposuction procedure varies from patient to patient. Some factors that can affect the recovery process include the amount of fat removed, the patient's overall health, and the technique used by the surgeon. Most people can generally return to work and other normal activities within a week of the liposuction surgery. However, following your surgeon's instructions for post-operative care is important to ensure a smooth and successful recovery. This may include wearing a compression garment, avoiding strenuous activities, and keeping the surgical area clean and dry.
8- You Need to Set Realistic Expectations
When it comes to liposuction, you must set realistic expectations. Liposuction is a surgical procedure that can help improve the body's contours and reduce fat deposits in specific areas, but it is not a weight loss or obesity solution. It's also important to remember that liposuction can't target specific body areas for weight loss and that the procedure can't change the body's overall shape. Discuss your goals and expectations with your surgeon to ensure that liposuction is the right option and determine the liposuction surgery cost in Delhi.
9- Sort of Scarring After Procedure
Liposuction is a surgical procedure, so it's normal to have some scarring after the procedure. However, the scarring is usually minimal and can be hidden in natural creases and folds of the skin. The scarring can vary depending on the individual and the specifics of their procedure. In general, the scarring should fade over time and become less noticeable. You should follow your surgeon's instructions for wound care to minimise scarring.
Conclusion!
You need to consider these things before getting liposuction surgery. It is also essential to consult with a qualified plastic surgeon to ensure that the procedure is right for you and that your expectations are realistic. Additionally, it is important to ensure that you are in good health and follow your surgeon's pre-operative instructions.
If you are looking for liposuction, visit Med Esthetiks. Dr Lokesh Handa, a board-certified plastic surgeon in Delhi, will explain the procedure and help you achieve your aesthetic goals easily.