Is Liposuction a Safe Procedure?
Dr. Lokesh Handa
Liposuction surgery in Delhi is one of the most popular cosmetic procedures performed by plastic surgeons. It has evolved over the years as the minimally invasive fat removal procedure. Despite the vast number of liposuction treatments performed every year, individuals looking to get the treatment are still apprehensive and ask, is liposuction safe?
The answer is yes. liposuction is safe – but only when performed by a qualified, well-trained, expert, board-certified plastic surgeon!
The overall safety and success of the treatment always depend on the surgeon's competence along with the tools and technologies used during the treatment.
Having said that, it is important to acknowledge that every invasive surgery has its pros and cons and a possibility of risks involved. Liposuction procedure requires skill and expertise, especially with the advent of the latest technologies and modern liposuction techniques. Therefore, it becomes even more important to choose an experienced surgeon who is adept at using the latest tools with several satisfied patients to his credit.
Also, a thorough consultation with the surgeon before undergoing the treatment is necessary. This discussion helps understand the steps involved in pre-op, post-op and recovery. The consultation also helps to eliminate any doubts about the results and get complete clarity on the procedure's safety.
Let us understand the procedure and its pros and cons.
What is liposuction?
Liposuction means 'fat suction'. It is a surgical procedure to eliminate fat from various body parts such as the waist, abdomen, thighs, buttocks, neck and more. The fat in these areas is usually resistant to diet and exercise.  Liposuction treatment is ideal for those struggling to get rid of stubborn fat pockets in such body parts. Suctioning out the excess fat surgically also removes a certain amount of fat cells in a specific area. Thus, the procedure helps to get a fitter and well-defined body contour.
How safe is liposuction?
As stated earlier, liposuction is an entirely safe procedure with the scientific innovations that have taken place in recent years. The technological advancements and modern techniques are helping surgeons to offer result-oriented, safe treatments while eliminating the possibilities of risks. The aspirants of the treatment must check the adequacy of the clinic they are choosing, along with the calibre and skill of the liposuction surgeon. These fact-checks can be performed through reviews and real-time before & after pictures of the patients.
Making in-depth research before opting for the treatment is the first step to ensuring safety.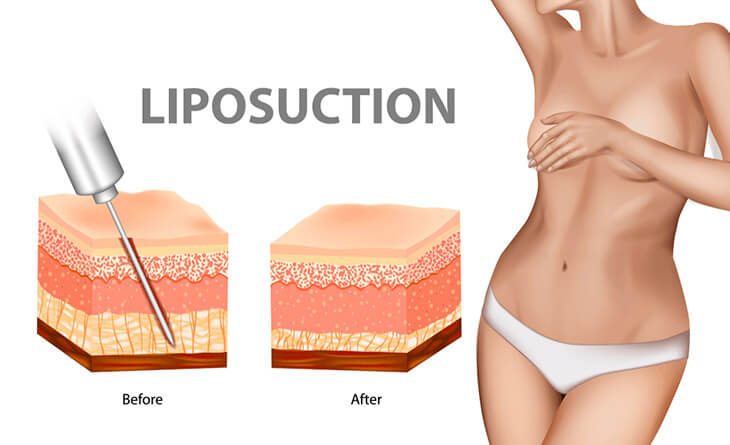 Benefits of Board-certified Surgeon
Considering liposuction surgery is a big decision, especially when it is life-altering, safety becomes the foremost concern. You entrust your body and health with your surgeon, right from consultation to aftercare.  Qualified board-certified plastic surgeons must be the preferred choice in this case. Such surgeons undergo extensive training and qualify the examinations before initiating their medical practice. The surgeon's certifications and expertise also ensure safety across every step of the procedure.
When can liposuction be unsafe?
Liposuction surgery in Delhi can be risky if your surgeon is untrained. Remember, all surgeons are not plastic surgeons. There is a possibility of risk when the surgeon uses not-so-safe techniques to eliminate the fat. Unqualified and unskilled medical professionals often resort to such quick and unsafe methods making the procedure unsafe.
A skilled plastic surgeon, on the other hand, anticipates and executes every aspect of the surgery with precision. They accurately plan preoperative precautions, treatments, and post-operative care to avoid complications.
Remember, body contouring is an art and not just science! Your plastic surgeon should have the skills with an artistic sense too. Having a compassionate understanding of the patient's aspirations also adds to the overall credentials of the surgeon.
Hygienic and Well-Equipped Operating Facility
The possibility of risk and infection is comparatively less when liposuction is performed at a modern, state-of-the-art facility. The clinic must be equipped with world-class amenities and innovative tools and technologies. They should also offer superior post-operative care. Both preoperative and postoperative measures are also critical for attaining a safe and desired outcome.
An outdated centre may leave you with a result that contradicts your expectations and puts your body to risk.
Postoperative Care and Recovery for a Safe Liposuction Surgery in Delhi
As much as the procedure's safety is important, the post-op and recovery periods are equally important to ensure safety.
A skilled and experienced surgeon applies support bandages across the surgical site right after the procedure. Securing the area with bandages removes the risks of infections and ensures a safe recovery.
There may be swelling, bruises and numbness for a few days that regresses completely during the recovery phase. Your doctor will prescribe antibiotics and analgesics to aid the recovery.
One of the most important elements that ensure safe recovery after a liposuction surgery in Delhi is compression garments. It is a specialised piece of clothing worn snuggly around the operated area to avoid fluid accumulation, helping the tissue connect back and heal faster. This pressure garment should be compulsorily worn as advised by your surgeon. It also helps minimise the swelling while moulding the liposuction area to a new contour.
The use of modern techniques during the surgery and following the surgeon's instructions stringently helps you resume your routine activities within three to four days.  However, it is advisable to refrain from strenuous activities such as weight-lifting for at least 4-6 weeks.
As long as you approach a qualified surgeon in a well-equipped facility and follow the post-op guidelines, you will have a completely safe and smooth liposuction experience.
Additionally, the liposuction procedure helps you adopt a new healthy lifestyle with a fitter physique, and you must be committed to maintaining a healthy weight after the procedure. It is important to undergo surgery with realistic expectations.
It is wise to remember that liposuction is safe and effective for individuals with overall sound health and skin flexibility.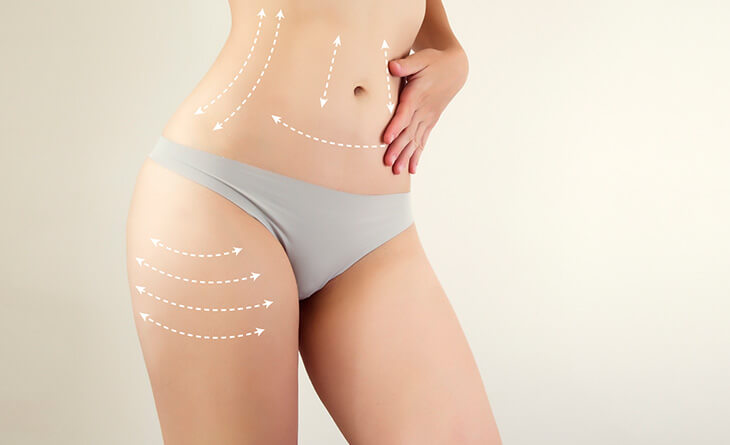 Why is liposuction safe at Med Esthetiks?
An expert and ethical surgeon will analyse and prioritise your safety across the course of treatment. Dr Lokesh Handa, one of the leading board-certified plastic surgeons, is known for performing effective liposuction surgery in Delhi. Dr Handa performs a detailed examination to ensure you are in good health to undergo the procedure, and the results will be as desired. This paves the way for a smooth and safe procedure and prevents complications. Dr Handa has performed liposuction treatments both in India and abroad. Additionally, the state of the art facility and world-class amenities at Med Esthetiks ensure the safety and accuracy, ensuring the desired outcome from the procedure.