How Much Does a Nose Job Cost?
Dr. Lokesh Handa
When you glance in the mirror, one of the things you notice most likely is your nose. The majority of peoples gazes are drawn to the center of faces. The more individuals examine their looks, the more likely they will identify flaws. When your nose shape starts to hurt you, it isn't easy to get rid of the feeling. You start seeing it every moment you look in the mirror, and it appears to become worse with each passing day.
This issue has afflicted humankind since the dawn of time and Rhinoplasty surgery is a procedure that helps people worldwide with a variety of issues. These might be for aesthetic or non-aesthetic reasons, and  Rhinoplasty is done for both aesthetic and reconstructive objectives.
What is Rhinoplasty surgery?
The nose job, often known as rhinoplasty, is one of the oldest cosmetic surgical treatments. Even now, this method is constantly being improved. The purpose of nose reshaping surgery is, to modify the form of the nose and improve facial appearances. It might be done to enhance the appearance of your nose, for better breathing, or perhaps both. It can entail changing the top bony section of the nose, the lower cartilage part, the skin of the nose, or all three, depending on the patient's needs. Expert plastic surgeons perform a Rhinoplasty surgery to treat impaired or blocked breathing caused by structural problems in the nose and also as a cosmetic procedure for any structural deformity.
It is always in great demand since it is as the point of focus of a person's face. This, in turn, has a substantial impact on the patient's self-esteem. As a result, rhinoplasty is a blessing. Its development throughout time has made it very safe and desirable today. It is much more in demand now that the modern equipments have been introduced.
What is the cost of nose job in Delhi?
A number of factors determine the cost of a nose job in Delhi. The surgeon, the center, the procedure, and the equipments used are some of the prominent factors influencing the cost of Rhinoplasty surgery. However, it is vital to remember to choose quality above money. Choosing cheaper options may, in the end, result in a quality compromise. If your results are poor, you may require remedial surgery. Corrective surgery not only raises total costs, but it also never produces the same outcomes as the first time around. So, what criteria goes into determining the price of a nose job? Let us understand thoroughly.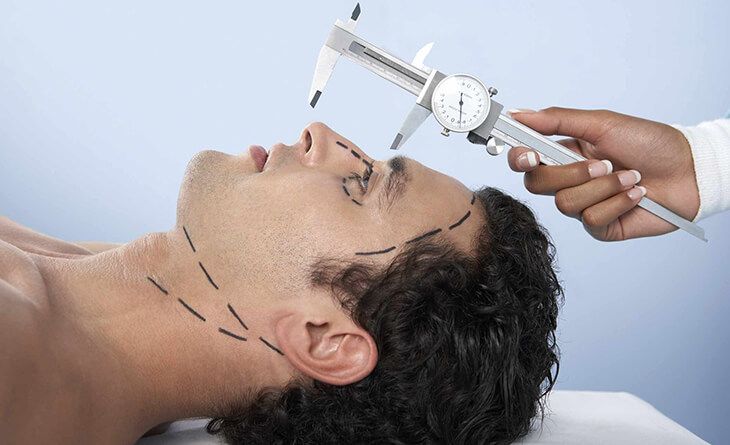 Choosing an Expert Surgeon
There are a couple of criteria by which you may select the best surgeon for you. We propose that you inquire about how frequently and how often they have conducted the surgery you are interested in. Obtain references and testimonials for their services. You cannot compromise on quality if you want the finest outcomes.
Another significant factor to consider is the location of your surgeon's office. What sort of gear do they have? Do they know how to utilise it all, more importantly? Isn't it time you got some cutting-edge technology? Is their method sophisticated enough for the work?
These are just a few important issues to consider before undergoing cosmetic surgery. Keep in mind that the outcomes you get should be as near what you want as possible. You'll need a surgeon who knows what you are looking for.
You always need a surgeon who is aware of your requirements. They must be upfront and alert you if your intended outcomes are not feasible. They must also inform you of the possible outcomes.
Well Equipped Surgeon
The surgeon's center is the next thing to consider, and this is significant since it dictates the type of surgical equipment used by the surgeon. Cost should be the secondary concern as it can be even worse if you get a poor nose reshaping surgery.
Not to mention that you'd have to have corrective surgery, which costs even more and never produces the same grade of results as the original. Remember to contemplate all the required criteria before selecting a surgeon with a well-equipped facility. Positive surgery ensures that you feel content with the post-surgery results.
Techniques Involved
Ultimately, the techniques are essential. For the greatest outcomes, your surgeon must be familiar with all the required techniques for your correction, and their techniques should provide pleasing, natural-looking outcomes that improve and rejuvenate your appearance.
You must choose quality above money to feel your best. You'll obtain the outcomes you want if you consider these factors, and the outcomes will be long-lasting if the surgery is done by an expert surgeon like Dr Lokesh Handa. Being a senior consultant plastic surgeon, he performs rhinoplasty surgery to meet the core goals of his patient to facilitate optimum satisfaction.