Facelift Surgery : Age is Just a Number
Dr. Lokesh Handa
Ageing is inevitable and it brings clear, visible signs on your face and neck. But fret not, age is just a number, grace is forever. Facelift surgery is an answer to your ageing concerns and their visible signs. As you age, the skin on your face will start to sag a little, creases and lines will start to show up. But, you shouldn't worry. A rhytidectomy or a facelift surgery could be your best bet to age gracefully and hide these signs of ageing.
What Is Facial Rejuvenation?
Most of us fret growing up and more so when it starts showing on our faces. Aesthetics are subjective to everyone's perspective, but who doesn't like a face that looks fresh, rejuvenated, and smooth. Facelift surgery can easily reverse these cosmetic issues of the skin, that may be caused due to ageing, exposure to the sun, stress, and a lot more. If you see your sharp jawline losing its polish, or see lines and creases appearing around your nose, lips, or on the forehead, or your skin starts to wrinkle, do not worry! A facial rejuvenation or a facelift surgery can improve these conditions by restoring the lost volume. Your skin can easily be taut again and look smoother giving you a more youthful look.
Facelifting can be a minimally invasive procedure as well, done using botox or derma fillers or facial fat grafting. You could always choose the procedure that would suit your expectations and conditions. Obviously, your cosmetic surgeon will help you in taking a call and deciding upon one of the following procedures- mini facelift, endoscopic facelift, liquid facelift, and classical facelift. During your facelift journey, your surgeon will be your closest friend and guide. If done properly, a facelift is bound to leave you with a more naturally smooth and tightened skin with barely visible wrinkles or signs of old ageing.
Your face is the most visible part of your body and a definite indicator of age and personality. Facial rejuvenation will reverse or correct any unwanted signs of ageing appearing on your beautiful skin. The surgery is done in order to reinstate the skin's youthful look. This is done by adjusting the fat and muscles (SMAS layer) under the skin and tightening the sagging skin.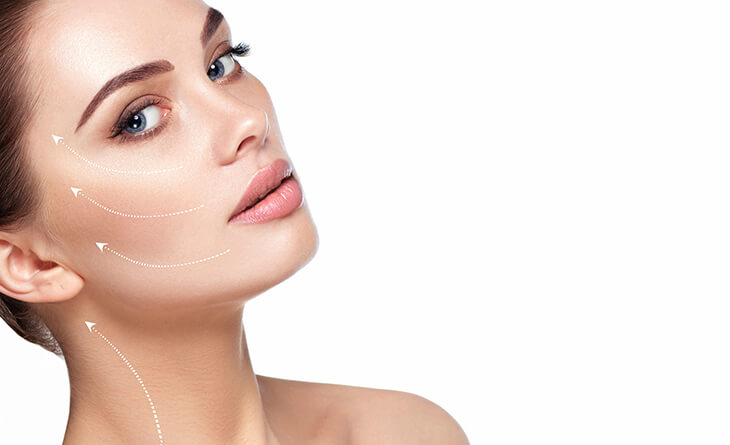 Face Lift Surgery: Expectations vs Reality!
Before you get onto this journey, it becomes absolutely necessary to have the right expectations and know what you are signing up for. There are multiple myths about facelift surgery and you definitely don't want to end up being disappointed after your surgery. Here's the truth, facelift surgery will make your face appear more youthful, but it will not make you look like a new person. It will only add or remove some volume from your facial contours leaving it smoother, but it doesn't give it a blown-out look as a result. And also, this will not touch upon or alter the natural contours of your face. The procedure only removes extra skin and tightens the muscles under the skin, with or without addition of some fat for volume, without any visible scarring.
How Can You Benefit?
Facial aesthetics form a large part of our life and personality. For some, it may be a matter of self-confidence while for others it may be a matter of personal choice. Wherever you fit in the spectrum, facelift surgery is bound to benefit you. The procedure gives you some control over the ageing of your skin by allowing you to alter or reverse the signs. It will not only give you better-looking, smoother skin but also makes you look youthful. For most of us, this would easily improve our self-confidence and our participation in social interactions. Who doesn't hate losing their contoured youthful face structure? Facelift surgery can easily make you regain that facial contours and sharpness. It does not change who you are and leaves our face looking naturally younger. But wait, there's more, being minimally invasive the procedure would not leave scars on your face, and this is definitely an added bonus.
Obviously, a facelift will not reduce your age, nothing can for that matter, as much as we may want it. But it will definitely take away a few years off your face by reversing the signs of ageing and making you appear younger.
In A Nutshell
Facelift surgery is your best bet to overcome those unwanted signs of ageing you have been dreading. The procedure has gained popularity over the years for the simple reason that it produces impressive results with minimal invasion. Itnot only reverses signs of ageing face such as sagging skin and wrinkles but also leaves you with tight and smooth skin. And that too, with no visible scarring. What more could you want!